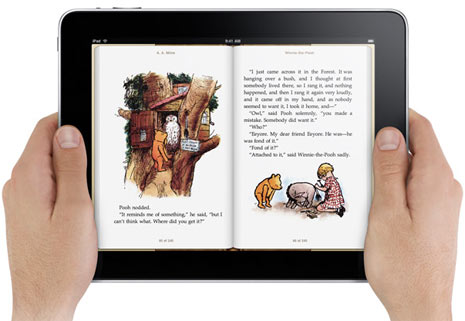 Some recent research has indicated that reading on iPads is becoming 'easier' for most people:
Recent Developments in Screen Reading

Early studies showed that reading on a screen was 20-30% slower than reading in print, but the difference is fading quickly as devices improve. One recent study showed that it is now only 6.2% slower to read on an iPad than in print, and just 10.7% slower using a Kindle. As far as reader preferences,
Print reading is a solitary activity, while, as writer Christine Rosen says, "Screen reading, a historically recent arrival, encourages a different kind of self-conception, one based on interaction and dependent on the feedback of others. It rewards participation and performance, not contemplation."
This is interesting to us at Laburnum as we begin to work with students and their one to one devices. The idea that screen-reading can be more collaborative and interactive that paper/book reading is definitely one we would like to explore further!
Go here: http://bit.ly/RSq1fe to read the full article.
---